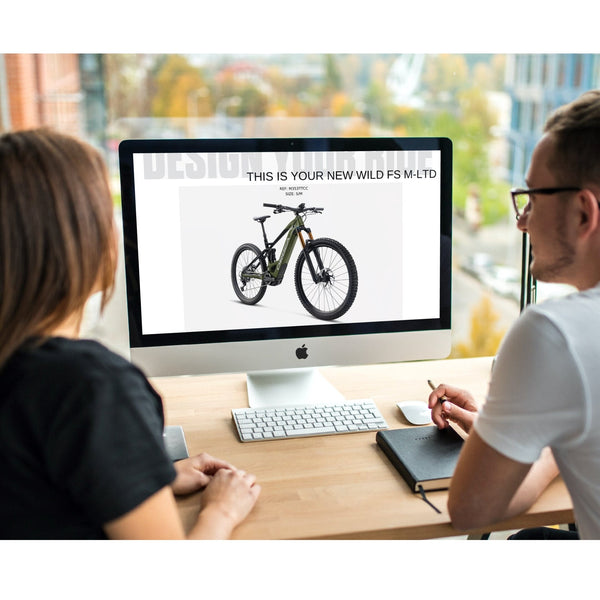 Orbea Bikes and MyO Custom 'Design Your Ride' platform
Melbourne Powered is an official Orbea bike stockist. Orbea began making bicycles in the 1930's in northern Spain. It's range has some of the most desirable high-end bicycles in the world and its ebikes are no different.
We have the Orbea ebike range in stock from Full suspension, Hybrid, Commuter and Cargo ebikes.


Being an Orbea dealer we also offer the bespoke MyO platform and design your very own electric bike online by choosing the model, favorite colors, components, and even give your bike a name or put your favorite motto on it.
Orbea is one of the few bicycle manufacturers in the world that offers this bespoke service in limited quantities for models and sizes.
A chance to go through and custom build and spec a DREAM bike exactly how you'd like.
We recently got to design a Melbourne Powered flavored Orbea WILD FS. Here's some photos of the journey from online designing, selecting the specs, to build and ready to ride state.

Enter the Orbea MyO webpage

Select your Orbea model and size of the ebike (website will display and checks availability of the desired model and size)



Begin selecting color combinations and see the rendering applied live:


Can you say options?


Realistic 3d rendering shows your selections live in multiple angles:


Even give your bike a name or put a slogan/motto on it: (in our case "JUST SEND IT")


Spec options, for this model: Seatposts, shocks, front lights, dual battery (we ticked this for extra range and all day riding capability for epic long rides), and stem length.


Once complete your presented with a summary of all your customization and specs of your custom designed ride:

This can also be done in the comfort of your own home:

Once the order is finalized, Orbea builds your ebike to your custom specifications and tailors this in-house. Once complete it's shipped to Melbourne Powered and we do the build with our expert and experienced bike mechanics:
Build complete in the workshop:



The finished Orbea WILD FS MyO custom spec out in the wild:
Detail shots:
"JUST SEND IT" customized text

Well there you go, that was an insight into such a bespoke service from designing to complete build.

Check out our range of Orbea ebikes at https://melbournepowered.com.au/collections/orbea or come into the store see and test ride these special bicycles.

Orbea MyO website to custom design and spec your electric bike: https://www.orbea.com/au-en/myo/step-customization/